Anchorman Sex Panther Cologne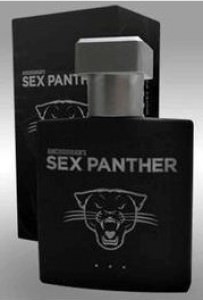 It's time you for you to step up to the desk and smell like a Sex Panther.
This tantalizing cologne is based after a classic hit comedy movie Anchorman, Brian Fantana is another character in the movie and is putting on some Sex Panther by Odeon cologne to impress.
This is not a joke cologne, it has a very nice smell and comes in a 1.7 oz limited edition bottle, which has a very special and cool a box that growls each time you open it!
Also check out the video and put on your Sex Panther Cologne Anchorman.