Bane Mask Logo T-Shirt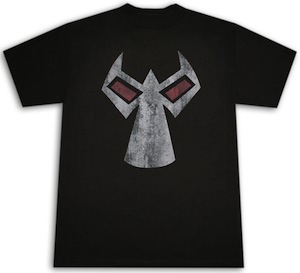 This black t-shirt shows a kind of scary mask.
Sure Batman fans know what the mask means.
It's the logo of Bane, and we know that he is no friend from Batman.
The  t-shirt looks great even for someone who doesn't know Batman.
The shirt comes in a wide range of sizes to make it look amazing on your body.
Come and check out this Batman Mask Of Bane T-Shirt.