Bane Standing T-Shirt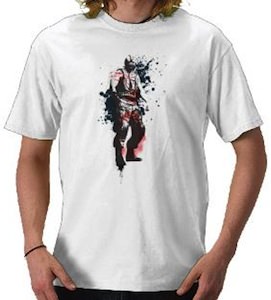 Batman fans of course would only wear a t-shirt with Bane on it to warn others about this evil fellow.
So if you want a t-shirt with Batman's enemy Bane then you are in luck.
On this t-shirt you can see Bane posing specially for you.
And this t-shirt comes in all kind of styles and colors for kids and adults. There is even a tank top for the girls.
Now would be a good time to tell the world about bane, do so by wearing this Batman Bane Standing T-Shirt.