Batman Batcycle Umbrella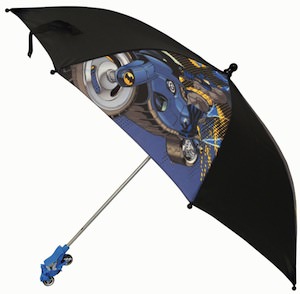 This DC Comics kids umbrella is black and has a picture of Batman on his Batcycle on it.
Kids are gone have so much fun in the rain when you give them a little umbrella like this.
And if your kid is really in to Batman then they will even love this umbrella when it's closed as it has a 3D handle that looks like Batman on his Batcycle to.
So if you kids want to go play in the rain like Batman then get them this Batman Batcycle Umbrella.