Batman Die-Cut Logo Earrings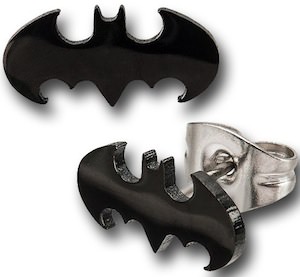 Now your ears can be decorated with the Batman logo.
These bat logo earrings will look amazing in your ears as they logo is die cut so you just see the famouse Batman logo on your earlobe.
And these Batman earrings are made from 316L surgical steel witch is the best material to use products like this.
So true Batman fans now it the time to check out these Batman Logo Earrings.