Brave Angus Horse Plush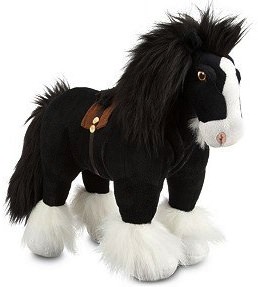 If you have seen the Brave movie then you know all about Angus the horse that Merida rides in the movie.
And now you can have your own Angus as a plush.
Angus is 17 1/2″ wide and 14″ high and of course loves to cuddle.
He loves to live with friendly people and prefers it if they have a Merida doll to but besides that he is a really easy horse that loves to be cuddled.
Come and have a closer look at this Disney Brave Angus Plush Horse.