Curious George Edible Cake Topper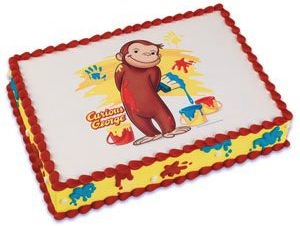 A Curiou George cake that is what your kid wants for his birthday party.
So now you need to start looking for a cake but then you may not get what you want.
No worries this cake topper image can be placed on a 8″ round cake or a 1.4 sheet cake that you can buy at your local grocery store or just bake yourself.
The image is easy to put on the cake and is safe to eat of course, it is also kosher.
One worry less with a Curious George birthday cake secured.
So come and order your Curious George Edible Cake Topper.