Disney's Tinker Bell Binder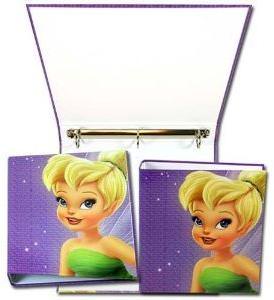 Disney's spitfire fairy Tinker Bell has many tinker ideas, let her help you keep all your ideas.
This is a binder that features a large picture of Tinker Bell, a beautiful head shot with her hair up and her fun loving smile aswell as just enough of her green dress showing.
A very durable hard cover binder that has 3 rings and measures 11.50″ x 10.50″ x 1.75″ .
Pick up your Disney's Tinker Bell Binder.