Elmo Christmas Wreath Patch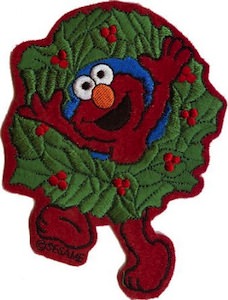 Christmas is that time of year that we smell the pine needles and enjoy the Christmas trees.
Elmo wants to be part of that and that is why they made this clothing patch of Elmo holding a Christmas wreath.
This 5″ patch is easy to iron or sew on and can make any piece of clothing in to a Christmas piece.
So if you have a spot for a Christmas patch then come and see this Sesame Street Elmo Christmas Wreath Clothing Patch.