Frankenweenie Sparky Plush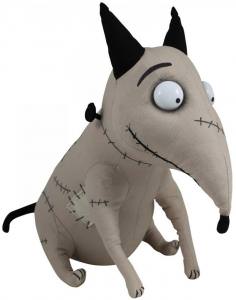 Do you love dogs?
How about a dog from the after life, well if it is Sparky from the animated movie Frankenweenie then i'm sure you would love to have him.
This is a nice soft plush version of Sparky that has all of the great details and features that make him unique, find his black pointy ears and tail aswell as his long snout with a cute little black nose on the end and of course there are many stitches found all over his body.
Sparky is super soft which makes him very nice to snuggle up with and lay on, he is made with high quality materials to be very durable aswell and measures approximately 11 inches tall.
Find out more about the Frankenweenie After Life Sparky Plush.