Fred Flintstone T-Shirt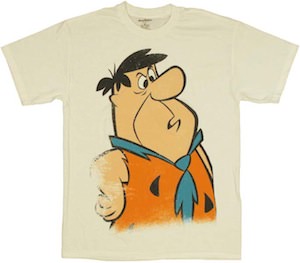 There is Fred Flintstone the strangely interesting cave man.
And this t-shirt has an amazing picture of Fred on it. You can see Fred from his waist up and he looks confused and that is fun as it almost looks like he is confused about something he is seeing while you are wearing this Flintstones t-shirt.
This officially lincensed Flintstones t-shirt comes in a range of adult sizes.
So get ready for the Flintstones by wearing your Fred Flintstone T-Shirt.