Ghostbusters Movie Poster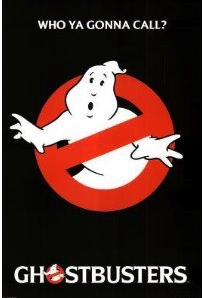 This poster is a classic.
The poster from the movie Ghostbusters.
The poster is black and has the big Ghostbusters logo in the middle and the text "Who YA Gonna Call?" on top and the word "Ghostbusters" on the bottom.
And this poster is not small it measures 24 x 36 inch making it the perfect size for your entertainment room.
So get ready to catch some ghost with this Ghostbusters Movie Poster.