Green Lantern Cupcake Rings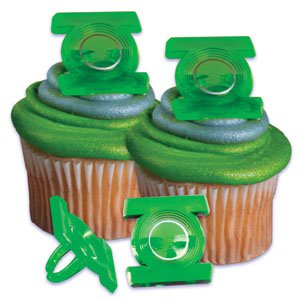 Every Green Lantern fan wants a real power ring just like Hall Jordan has in the Green Lantern stories.
And now you can have a party with cupcakes that all have a power ring.
These cupcake rings all have the Green Lantern logo on top and they come in sets of 12.
Not only can you use these rings to decorate cupcakes they work fine in ice cream to and they are great party favors or napkin holders.
Get you Green Lantern party started with these Green Lantern Cupcake Rings.