Green Lantern Logo Wristband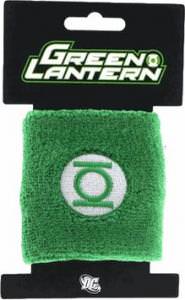 When you are working out like a superhero you need superhero attire.
This is a wrist band of DC Comics the Green Lantern, the Green Lantern logo is found nicely emroidered onto a green wristband and is officially licensed.
Help keep the sweat from dripping onto your hands, not only absorbs but it is also comfotable and very durable.
Get a closer look at the DC Comics Green Lantern Logo Wristband.