Hogwarts Crest T-Shirt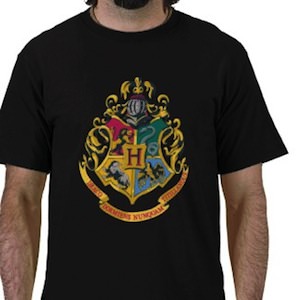 Wizards need to go to school to and they go to Hogwarts school of witchcraft and wizardry.
Hogwarts of course is the school where Harry Potter went to learn how to become a wizard.
And now you can get a t-shirt with the crest of Hogwarts on it.
And in the crest of hogwarts you find the symbols of the four houses at Hogwarts:
Gryffindor
Hufflepuf
Ravenclaw
Slytherin
The logo is pretty neat and looks amazing on a t-shirt.
And you can get the Hogwarts crest on all kind of t-shirt for kids and adults.
Get your real Harry Potter Hogwarts Logo T-Shirt.
Check out other Harry Potter Merchandise at THLOG.COM: