Leonard Hofstadter For President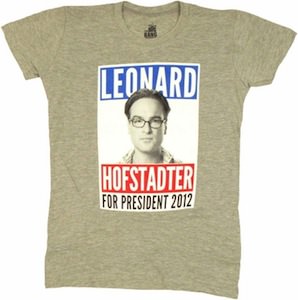 We all know who should be the new president.
Leonard Hofstadter is the right man for the job. If you can live with Sheldon Cooper you can run the country.
This fun shirt shows a campaign poster with of course his name and a picture.
If the Big Bang Theory is your favorite show then this can be you favorite shirt.
The shirt comes in a range of sizes.
Come and get your own The Big Bang Theory Leonard Hofstadter For President T-Shirt
or Babydoll.