Leopard Print Hello Kitty Handbag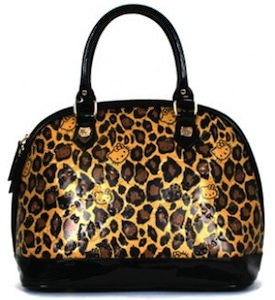 If you are looking for a new bag but can't choose between Hello Kitty or a Leopard print then you are in luck as this bag combines both.
The bag has a black strap and bottom and a leopard color brown for the rest and the print is just like a normal leopard print but the print also has a whole bunch of Hello Kitty face in it in all kind of colors to make it blend in and make it part of the print.
So if you are looking for a quality big bag then check out this Leopard print hello kitty handbag.