Muppets Animal Face Hat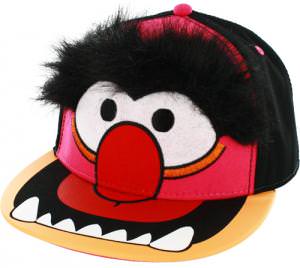 Are you an Animal, or do just love Animal.
From the cool and timeless series The Muppets this is Animal, the crazy wacky drummer and very ill tempered muppet.
This hat features a face shot with his mouth extending on to the peek and a big red nose, aswell as bushy eyebrows sticking out the top.
Made from durable 100% cotton which also makes this hat soft and comfy. One size fits most, with an adjustable back.
Try on your Muppets Animal Face Hat.