Parks And Recreation Staff T-Shirt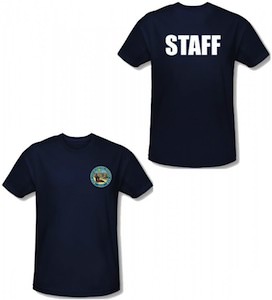 If you want to be part of what ever is happening in Pawnee then you need a t-shirt that can get your in to the right places.
This t-shirt shows the Pawnee city seal on the front and on the back it says in big letters "STAFF".
So you can make people believe you are one of Leslie's helpers.
To become part of Parks and Recreation you just have to select the right size of t-shirt from the big selection of sizes and you are ready to become a part of the Parks and Recreations team.
So come and get your uniform, come get your Parks And Recreation Staff T-Shirt.