Patrick Star Backpack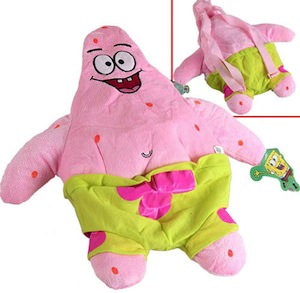 We all know Spongebob's best friend is Patrick Star and now you can be friends with him to.
This backpack is shaped just like Patrick and like Patrick it pink and wears green pants to.
And this kids backpack has a plush finish to make it nice and soft and fun to have around.
How can this backpack be missing in your Spongebob Squarepants collection?
It can't so come and get your Patrick Star Backpack.