Piglet 13″ plush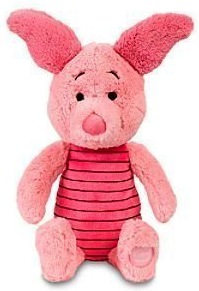 There we have Piglet the piggy friend of Winnie the Pooh.
And this Piglet needs a new home, it looks for a place where people will play with her and cuddle a lot to.
This is a soft and cuddle plush toy that is 13″ tall and looks just like Piglet from Winnie the Pooh.
If your Winnie the Pooh collection is still missing Piglet then come and addopt this Piglet Plush Toy.