Pink Panther Costume T-Shirt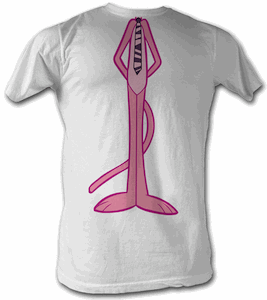 Always wanted to be the Pink Panther?
Now you can be this special colored animal.
This costume t-shirt shows the body of the Pink Panther and when you wear it you head becomes part of that amazing pink body.
And for this special occasion the Pink Panther even wore a special neck tie.
You can get this Pink Panther T-Shirt in a range of adult sizes.
Think pink and wear this Pink Panther Costume T-Shirt.