Purple Tinker Bell Girls T-Shirt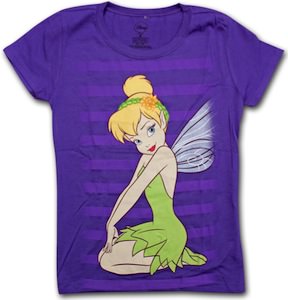 This youth t-shirt shows Tinker Bell sitting on her knee's watching the world.
And all of this is to be found on a purple t-shirt and in the background you can find some lighter purple stripes.
If Disney Fairies is your thing then this Tinker Bell t-shirt is fun for you.
This girls t-shirt comes in a range of youth sizes between 7 – 16.
Come get your Purple Tinker Bell T-Shirt.