Raised By Elves T-Shirt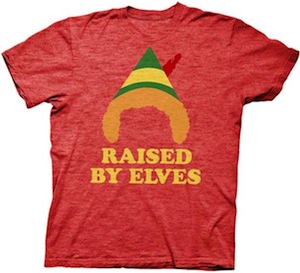 If you saw the movie Elf then you know all about Buddy the large Elf that was not really an Elf but was raised by the Elves.
And to think back and smile about the movie Elf they made this t-shirt.
This red t-shirt shows the words "Raised by Elves" and a picture of an Elf hat and this one has some hair below it that looks exactly like Buddy's hair.
So as a fan of Christmas spirit you may want to check out this t-shirt as it comes in a wide range of adult sizes.
Make use laugh and think back of Elf by wearing this Raised By Elves T-Shirt.