Sesame Street Invitations And Thankyou Notes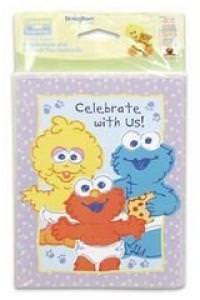 Celebrate your little ones beginnings with the classic and fun baby Sesame Street characters as they where once little babies too.
This is a set of invitation and thank you notes that feature these loveable Sesame Street characters, find baby Big Bird, baby Elmo and baby Cookie Monster all in diapers on these notes.
Each package includes 8 invitation notes and 8 thank you notes.
Have a look at the Sesame Street Beginnings Invitations and Thank You Notes.