Smurfette Protective iPad Cover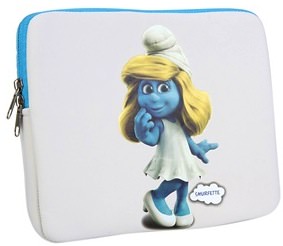 So you got a nice iPad and now you want to take it places but don't want it to get damaged.
No worries if you like the Smurfs then you are in luck.
This protective cover is white with a Smurf blue zipper and has a picture of Smurfette on the front.
And this cover will fit all the current iPad's (original iPad, iPad 2,  new iPad (3e gen)) but will fit many more tables that are in the same size range.
So come check out the size and then enjoy your new The Smurfs Smurfette Protective iPad Cover.