Smurfs Zipper Plush Bag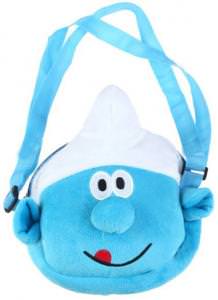 The loveable little blue creatures, The Smurfs.
Now take a Smurf everywhere you go, this is a bag that is shaped like the head of a Smurf, very cute design with big adorable eyes and a white hat aswell as little ears sticking out.
Made from a very soft yet durable plush material with a zipper across the top opening up to a large main compartment that is lined with a very fun flower design.
An adjustable strap will let you comfortably tote this bag around.
Check out the Smurfs Zipper Plush Bag.