Sons Of Anarchy Red Stripes Boardshorts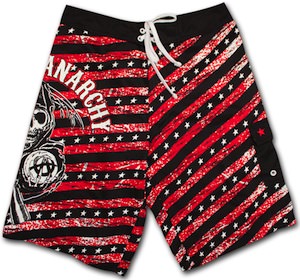 Sons of Anarchy fans also like to go to the beach and now they can in these SOA boardshorts.
These Sons of Anarchy shorts have red and black stripes on them and the big reaper on the side.
You can get these swim shorts in the sizes Medium, Large and Extra Large.
Need some Swimwear? Come see these Sons Of Anarchy Red Striped Shorts.