Spider-Man Kids Spidy Strikes T-Shirt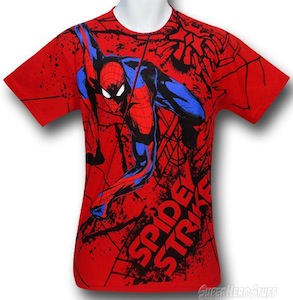 This kids t-shirt is all about Spider-Man.
A red shirt with black background parts with the words "Spidey Strikes" and then of course a big picture of Spider-Man in action.
You can get this Spider-Man t-shirt in a range of kids sizes and of course it is officially licenced by Marvel.
So get your Spider-Man shirt on or get this Spider-Man Spidy Strikes T-Shirt.