Spongebob Big Action Passport Cover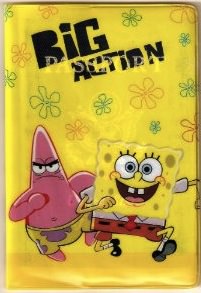 You kid got it's first real passport but how do you keep it nice?
The answer is simple a passport cover.
And if you kids like Spongebob then you are in luck as there is this supprt fun Spongebob Squarepants passport cover.
The cover is yellow and has the words "Big Action Passport" on it and below that Spongebob and his friend Patrick Star both running.
The passport cover is 3.75 x 5.25 inch and that makes it perfect for most passport from around the world.
Get ready to travel Spongbob style with this Spongebob Squarepants Passport Cover.