Star Wars Logo Air Freshener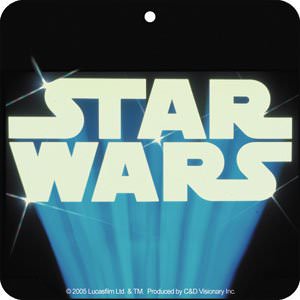 How about some fresh vanilla smell in your car, locker, home or where ever you like it?
This Star Wars air freshener will bring you the scent of vanila and the Star Wars logo to.
The air freshener is 3″ x 3″ and is black with the Star Wars logo on it and comes with a hang string.
So if you need some fresh smell then check out this Star Wars Air Freshener.