Strawberry Shortcake Plates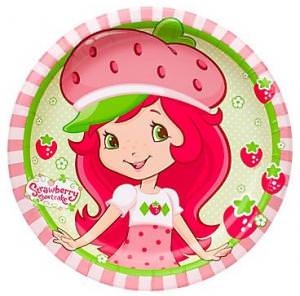 Do you need a cool theme for your party?
Why not throw a huge Strawberry Shortcake birthday party, this is a set of large paper plates that feature the berry popular berry cute and berry sweet Stawberry Shortcake with her adorable dress on and berry fun hat aswell as a bunch of strawberries surounding her.
These dinner plates are 6.75 inches in diameter and come in a pack of 8, also check out the many different Strawberry Shortcake party supplies and favors to choose from.
Take a closer look at the Strawberry Shortcake Plates.