Suit Up T-Shirt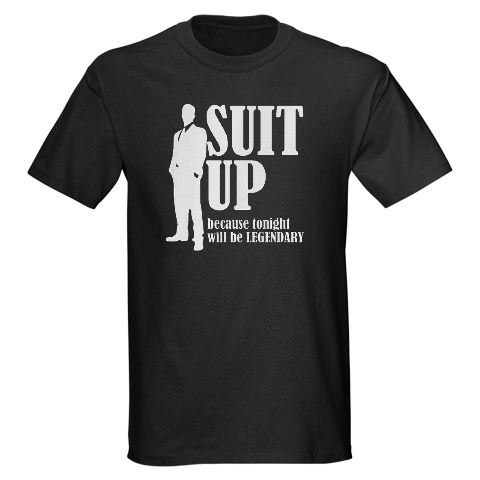 One of the Barney moments from the hit TV Series How I Met Your Mother now on a great looking dark T-Shirt.
So guys let's all Suit Up and lets all have some Barney moments.
Get your Suit UP Dark T-Shirt NOW and your life will be Legendary.