Superman Beach Towel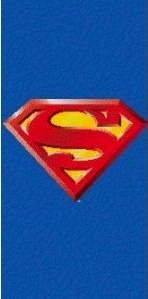 Going to the beach will be so much more fun with this beach towel.
This beach towel is as blue as Superman's clothing and it has the Superman logo in the middle of it.
And this Superman towel is 100% cotton and measures 30 x 60 inches making it the perfect beach companion.
Come and check out this amazing looking Superman Beach Towel.