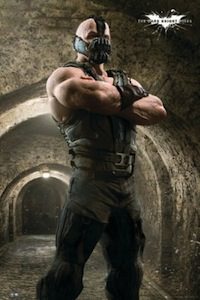 If you have seen the Batman the Dark Knight Rises movie then you know all about Bane and now you can have this  movie poster with Bane on it.
You can see Bane in the dungeon showing his muscles arms.
This Batman poster is 24 x 36 inch making it the perfect size to hang on your wall.
So Batman fans come check out this Bane Movie Poster.