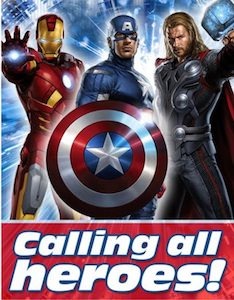 Are you having an Avengers party?
If so then you have to invite your super friends with some amazing invitation cards.
These cards show Iron Man, Captain America and Thor and below the picture of them it says "Calling All Heroes!" because your friends are superheroes to.
These invitations come in a pack of 8 and will make the party a success even before it starts.
Come and order the start of the party, order these Avengers Birthday Invitations.