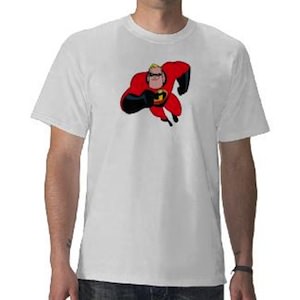 The Incredibles was that super fun movies with the whole family having some kind of super power.
And this t-shirt shows Mr. Incredible flying just like we have seen in the movie.
This design of Mr. Incredible is availible on all kind of shirts for kids and adults and even in different colors.
So if you really like the Incredibles the come see this The Incredibles Mr. Incredible T-Shirt.