Tangled Chamaleon Pascal T-Shirt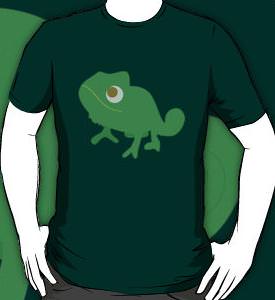 Pascal that fun and friendly chamaleon from the animated Disney movie Tangled, alway there to support and help it's best friend Princess Rapunzel.
Find Pascal on the front of this t-shirt with a fun and adorable smile looking very cute with that loving stare.
This t-shirt is made from 100% cotton and can be found in a wide variety of sizes (kids and adult) and colors, also check out the different styles of shirts to choose from.
Find your Tangled Chamaleon Pascal T-Shirt.