Tardis Lifesize Standup Poster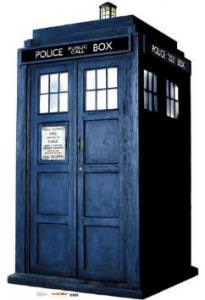 Have you always wanted your very own time travelling Tardis?
Doctor Who fans you now can get as close to that as you can with this amazing Tardis poster, this is not just a poster it is a lifesize poster that also features an easel to stand it up wherever you like and it is mounted onto heavy duty cardboard for stability.
With all the great details of the Tardis your standup poster comes folded and is easily assembled, will look great in any room and can freestand or be mounted to a door or wall. Measures 46 inch x 72 inch.
Check out this Doctor Who Tardis Lifesize Standup Poster.
Check out other Doctor Who Merchandise at THLOG.COM: