Team Jacob T-Shirt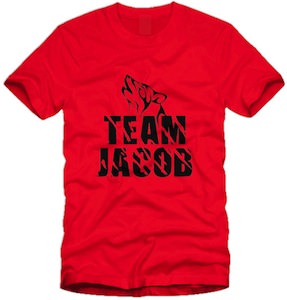 Twilight fans know it, you just have to be supporting team Jacob.
And this t-shirt shows your support to Jacob Black. This t-shirt shows the words "Team Jacob" and on top of that a howling wolf.
This t-shirt comes in a bunch of different colors and they have a male and female version to.
Get ready to enjoy Twilight with this Team Jacob T-Shirt.