The Avengers Logo Sticker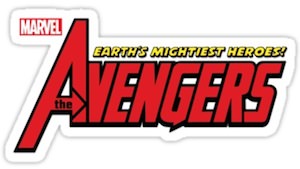 If you like the Avengers movie and want to mark you stuff with a nice sticker then you are in luck.
This die cut sticker shows the Averngers logo with on top of the word Avengers the text "Earth's mightiest heroes!".
And this sticker can be used almost any where. You can use it on your car, mailbox, laptop, fridge and so on.
Yes this sticker is great for indoor and outdoor use.
So get ready to order your own Marvel The Avengers Logo Sticker.