The Avengers Lunch Napkins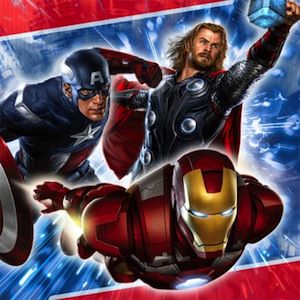 A superhero party needs super napkins and that is what we found you.
These paper napkins are Avengers napkins with Captain America, Thor and Iron Man on them.
And these 2 ply napkins come in a pack of 16 and measure 6 1/2 x 6 1/2 inch.
It does not matter if you need napkins for a birthday, Halloween or any other party these The Avengers lunch napkins will be perfect.
Get ready to party with your Marvel The Avengers Party Napkins.