The Big Bang Theory Group Button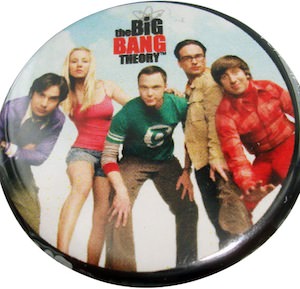 How about a button from you favorite TV show the Big Bang Theory?
This button is 1.25″ in diameter and shows the main cast of the show so you can see Rajesh, Penny, Sheldon, Leonard and of course Howard. Besides those people there is also the logo of the show.
Come and check out this The Big Bang Theory Group Shot Button.