The Flintstones Mousepad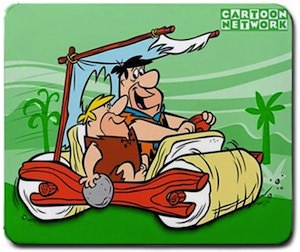 If you like classic cartoon like the Flintstones then you will like this mousepad.
As you can see on the mousepad you see Fred and Barney driving along on their way to go do some bowling, you can even see Barney holding his Bowling ball.
This mousepad has a nice non slip back to keep it in place and will look great on your desk.
So lets include the Flintstones into you desk with this The Flintstones Fred And Barney Mousepad.