Wall-E Plush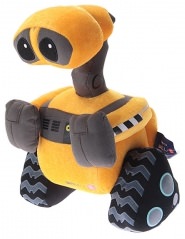 There is the cleaner of our diserted planet Wall-E the cute robot that was abanded just to clean out mess.
But now you can have your own clean Wall-E plush and he loves to cuddle and  look all pretty in your room.
A robot like Wall-E should be part of your collection of plush robots so do not wait come and get your Wall-E Plush Robot.