Wonder Woman Dog Leash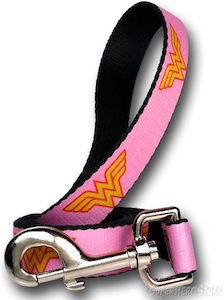 OK time to replace that old boring leash with a more fun dog leash.
This dog leash is 4 foot long and is pink and has the Wonder Woman logo on it over and over again.
So that is all!
You know you and you dog want this leash as it is pink and has Wonder Woman on it.
Come and order your Pink Wonder Woman Dog Leash.