Yellow Dalek T-Shirt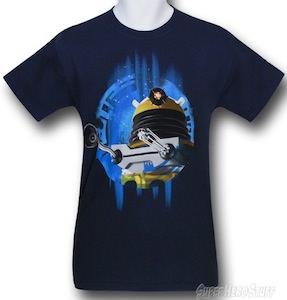 As a real fan of the doctor you know that Dalek's are not very nice.
The yellow Dalek on this t-shirt tried really hard to make the life of Doctor Who and his race really difficult.
It actually tries to distingues all of them.
So lets warn our world about the dangers of the Yellow Dalek by wearing a t-shirt with a Dalek on it.
This navy blue t-shirt shows a yellow Dalek ready for action.
You can get this Doctor Who t-shirt in a range of sizes to fit perfectly.
Come have a closer look at this Doctor Who Yellow Dalek T-Shirt. 
Check out other Doctor Who Merchandise at THLOG.COM: